Meet Our Team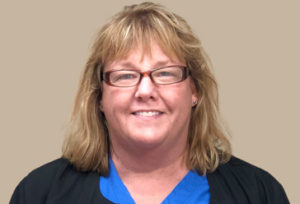 Theresa - Dental Assistant & Financial Coordinator
OVER 30 YEARS OF EXPERIENCE…
Theresa has over 30 years combined experience as both a Registered Dental Assistant, as well as a financial coordinator. She will assist you in finding a perfect appointment, maximizing your dental insurance benefits and explain and assist with financing. Experienced in the clinical aspects of dentistry, she may be able to answer many of the common questions you might have about your treatment or procedure. If you're calling (hyperlink) for the first time and have a problem with your mouth, Theresa can help. She grew up in the Point pleasant area and resides there with her husband and 2 boys. In her leisure time, she enjoys entertaining her family and friends in her home.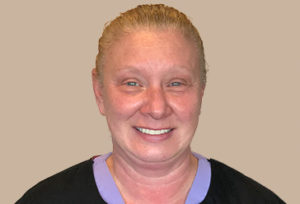 Maureen - Dental Assistant
MORE THAN 25 YEARS EXPERIENCE…
Maureen is a gentle and caring Dental assistant with over 25 years experience in the field. Aside from assisting Dr. Fam, she is licensed by the state of New Jersey as a Registered Dental Assistant (RDA). Maureen has a relaxing, calm demeanor and she will make you feel relaxed here at the office. Apprehensive patients generally are much more relaxed after meeting Maureen. She lives in Jackson with her husband and 2 boys. In her free time, she enjoys spending time with family and friends. She is also a great cook; ask her about crockpot recipes!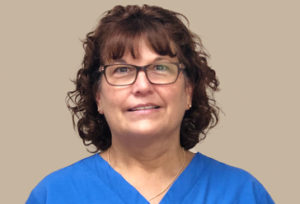 Kris - Dental Hygienist
25+ YEARS EXPERIENCE…
Kris has over 25 years of experience as Registered Dental Hygienist. Her goal is to make you feel relaxed during you cleaning or gum treatment and to work with you in maintaining a gorgeous smile. She will tailor treatment to your needs, and also motivate you to maintain your oral health. Kris has knowledge in alternative/ holistic methods of oral hygiene including dry brushing and oil pulling. State-of-the-art technology allows us to diagnose problems with new ultra-low radiation x-ray equipment the office has invested in, to protect you even more from excess radiation. She currently resides in Toms River with her husband and two sons. In her spare time, she likes watching baseball, being outdoors, cooking, and entertaining family and friends.