Our Conveniently Located Office in Point Pleasant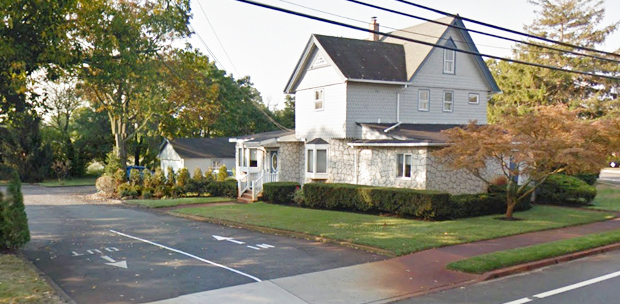 Dr. Fam transitioned into the office in 2012, taking over for Dr. Robert Wojciak. Our office is located at 842 Arnold Avenue, in Point Pleasant Boro, across the street from Clarks Landing. We have a comfortable reception area with complimentary beverages. DirecTV service in all of our treatment rooms for our patients to watch the show of their choosing. Dr. Fam has invested in state-of-the-art A-Dec dental chairs and equipment.
If you have specific health problems that prevent you from reclining back or sitting a certain way, please let us know. We have specialized headrests and seating cushions so that you are comfortable and supported during your entire time in the dental chair.
As a service to our patients, we can predetermine your dental benefits before your dental work is started so there are no hidden costs or surprises later. Dental insurance varies greatly and for more extensive treatment, it often only covers a small portion of your treatment. Ultimately you are responsible for all costs but we will do our best to maximize your dental benefits.
We offer short-term interest-free financing through Care Credit; as well longer-term financing plans that are interest based. Dentistry can be more affordable than you think.
Dr. Fam always strives to offer patients multiple options and feels that patients, when shown all the options, are smart enough to make the choice that's best for them. Dr. Fam prides himself on catering to nervous or anxious patients; or patients who have had a bad or scary dental experience in the past. Its, for this reason, we offer a complimentary 2nd opinion.
Dr. Robert Wojciak, like Dr. Fam, was a graduate of Rutgers College in New Brunswick. He went on the University of Pennsylvania Dental School, graduating in 1975. He then completed 2 years at The Naval Academy in Annapolis Maryland. Dr. Wojciak then opened the practice at 842 Arnold Avenue in September 1977. In 2012, Dr. Wojciak handed over the reigns to Dr. Fam.